Informações Da Série:
Título Original
: The Secret of Isis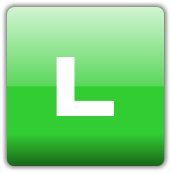 Título no Brasil: A Poderosa Ísis
Criador: Marc Richards
Gênero: Aventura, Fantasia
Ano de Lançamento: 1975-1976
Duração: 30 Min
Qualidade
: DVDRip
Qualidade de Áudio: 10
Qualidade de Vídeo: 10
Formato: AVI
Tamanho: Diversos Tamanhos
Ídioma: Português
Legenda: Sem Legenda
Remasterização e Créditos por: André Lee
JoAnna Cameron …Andrea Thomas / … (22 episodes, 1975-1976)
Brian Cutler Brian Cutler …Rick Mason (22 episodes, 1975-1976)
Joanna Pang Joanna Pang …Cindy Lee (15 episodes, 1975)
Ronalda Douglas Ronalda Douglas …Rennie Carol (12 episodes, 1975-1976)
Albert Reed Albert Reed …Dr. Joshua Barnes / … (12 episodes, 1975-1976)
De posse do amuleto, Andrea pronunciava as palavras \"Poderosa Ísis\" e se transformava numa superheroína com incríveis poderes: força, resistência e reflexos sobre-humanos. Seu maior poder, entretanto, era o de evocar \"feitiços\". Seu feitiço mais recorrente era o de voar (por recaitar \"Ó Zéfir que comanda o ar, levante-me do chão para que eu possa voar\"). Outros feitiços demonstrados na série incluíam a habilidade de ver eventos em outros locais, fazer objetos intangíveis, de parar o tempo numa área, e até revertê-lo.
VERSÃO AVI DUBLADO:
Todos os Episódios (

Completa

) –
MEGA