Informações Da Série:
Título Original
: Batman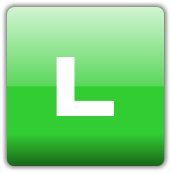 Título no Brasil: Batman
Criador: William Dozier, Bill Finger, Lorenzo Semple Jr.
Gênero: Ação, Aventura, Comédia
Ano de Lançamento: 1966 á 1968
Duração: 30 Min
Qualidade
: HDTV
Qualidade de Áudio: 10
Qualidade de Vídeo: 10
Formato: AVI-MKV
Tamanho: Diversos Tamanhos
Ídioma: Português & Inglês
Legenda: Sem Legenda
Remasterização e Créditos por: ZiCAMANHD / ronaldosamurai
Adam West …Batman / … (120 episodes, 1966-1968)
Burt Ward Burt Ward …Dick Grayson / … (120 episodes, 1966-1968)
Alan Napier Alan Napier …Alfred / … (120 episodes, 1966-1968)
Neil Hamilton Neil Hamilton …Commissioner Gordon (120 episodes, 1966-1968)
Stafford Repp Stafford Repp …Chief O'Hara (120 episodes, 1966-1968)
Madge Blake Madge Blake …Aunt Harriet Cooper / … (96 episodes, 1966-1967)
Batman (também conhecido como Batman e Robin ou Batman de Adam West) foi uma série de televisão exibido entre 1966 e 1968, tendo ao todo 60 estórias , sendo cada uma dividida em 2 partes , totalizando 120 episódios . O programa é baseado no personagem homônimo de banda desenhada e narra a luta contra o crime do herói (cujo nome verdadeiro é Bruce Wayne), sempre acompanhado pelo parceiro Robin (alter-ego: Dick Grayson) e auxiliado pelo mordomo Alfred, pelo comissário de polícia James Gordon e pelo chefe de polícia O'Hara. De forte tom humorístico, é considerado uma "sátira consentida", pelos aspectos deletérios ao "mito" do personagem. O primeiro deles, segundo a crítica, estava no protagonista: Batman/Bruce Wayne era vivido pelo ator Adam West, visivelmente fora de forma para o papel, em uma fantasia que deixava evidente tal falta de forma. O papel de Robin/Dick Grayson era de Burt Ward, cuja principal marca era iniciar boa parte de suas frases com a expressão "Santo (ou Santa) alguma coisa!" Estas frases foram reaproveitadas nas duas séries animadas produzidas pela norte-americana Filmation na década de 70, e no desenho "Superamigos", da Hanna-Barbera. As más línguas no mundo inteiro onde a série foi exibida também teorizavam a existência de um envolvimento homossexual entre os dois personagens. Isto se deu primariamente devido a um livro da vida real chamado Seduction of the Innocent (Sedução do Inocente), de Frederic Wertham (que deu origem ao Comics Code Authority). No livro, o psicólogo afirmava que a dupla dinâmica poderia ser homossexual, dado que Bruce Wayne não era casado e havia adotado um garoto em idade avançada (Dick). A DC Comics veio a público dizer que o personagem não é homossexual, apesar dos subtextos evidentes presentes na série.
Senha Para Descompactar no MEGA:  

ronaldosamurai
1ª TEMPORADA MKV DUAL ÁUDIO + BLURAY MKV 1080P DUAL ÁUDIO:
Todos os 34 Episódios MKV Dual Áudio –
MEGA
2ª TEMPORADA MKV DUAL ÁUDIO + BLURAY MKV 1080P DUAL ÁUDIO::
Todos os 60 Episódios MKV Dual Áudio –
MEGA
3ª TEMPORADA MKV DUAL ÁUDIO:
Todos os 26 Episódios –
MEGA